Home Film My Art Art Other: (Travel, Rants, Obits) Links About Contact
---
Stan Brakhage links page
Stan Brakhage stills page
---
Account of Brakhage's Funeral, by Phil Solomon

The funeral service for Stan Brakhage was held at St. Mary's Anglican Church in Victoria, British Columbia, Canada, at 3:00 P.M. on Friday, March 14. Here's a short note sent to me by Phil Solomon, posted with his permission. On March 20, 2003, he sent the much longer account below. The three images are from the film, Seasons..., the most recent film that Solomon made in collaboration with Stan Brakhage, have been added to Phil Solomon's account of the funeral at his suggestion. Fred Camper

...it was a simple and moving service, and the dark clouds and heavy seas of Victoria on Thursday (my ferry from Seattle was canceled, it was so bad..) parted on Friday, all day, for the sun to stream steadily in through the stained glass windows of the church (right down the block from Stan's house), projecting its own Text of Light, gradually moving up the wall during the entire service....

I think he would have been pleased, Fred...

Phil Solomon, March 16, 2003.
---
In the last days of his life, Stan had befriended Rev.Dr.David Rolfe, the rector at the Church of the Advent, Anglican Church of Canada. Rev. Rolfe would visit him at home and in the hospital during the last weeks, and they would engage in discussions about spiritual issues whenever possible. I think it was of some real comfort to Stan in his last, terribly difficult days. It should be no surprise to those that knew him and his work, that Stan would have requested a traditional Christian service. Though he did not 'practice', I believe that Stan always identified himself as a Christian, as long as I have known him — that he was, in his way, as a man of 'faith' — and many of his films reflect his spiritual sense of devotion, particularly Untitled (For Marilyn), the Chartres Series, the Jesus Trilogy and Coda, and most powerfully for me, Passage Through: A Ritual. The funeral was at The Church of Saint Mary, the Virgin, Parish of Oak Bay, which was literally at the end of Stan's block (Milton street, no less...). The day before the funeral, the weather was so rough and the seas so heavy that my ferry from Seattle had to be canceled. It took me ten hours to get from Seattle to Victoria by an alternative route, and the rains and winds remained foreboding throughout the day. But the morning of Stan's funeral was simply beautiful, as the clouds parted to reveal a sun that I had never seen on that island during my last visit at the beginning of February. It was glorious, a spring day ahead of schedule. The next day was beautiful as well.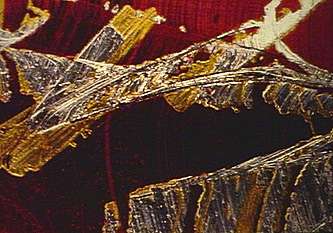 Seasons..., by Phil Solomon and Stan Brakhage
The five Brakhage children (Myrrena, Crystal, Neowyn, Bearthm and Rarc) from his first family all made this pilgrimage north together — they rented a car and drove from Seattle to Vancouver, and then went over by ferry, and told me that this was probably the first time that they had all traveled together since about 1973. Jane Wodening flew over from Seattle by helicopter, and together, the family had a private wake before Stan's open casket the night before. They seemed to be in great, familial spirits and shared many stories of life with Stan with all of us throughout the day. The church was spacious, modern and very beautiful. Most of the people who were there were friends and family, including Marilyn's family who live in Victoria. I would say that there were about 40 people in attendance. Mary Beth Reed, Steve Anker and I were the only 'representatives' from the filmmaking world, but I had a great sense of a simultaneous community, happening concurrently, in places around the world, from everyone whose lives had been changed by encountering Stan's magnificent work and his enormous presence — and I have received many emails, letters and phone calls testifying to that effect. We were very proud to be able to be there and try, as best we could, to serve as 'stand-ins' for all those who couldn't be there, but wanted to. I should add that Shinobu Katayama and Akira Mizuyoshi flew in that day from Tokyo. They have been making Stan's work available in Japan, on VHS, and have been organizing a major exhibition of his work in Japan for November of this year. They have a great deal of affection for Stan, and had just visited a month before.
As the pall bearers (Bearthm and Rarc Brakhage, Marilyn's brother Brian Jull, her brother-in-law Chris Maddock, Steve Anker, and myself) removed Stan's casket from the hearse and into the church, the organist Curt Bergen was playing, at full volume, Bach's Toccata and Fugue in D Minor. Rev. Rolfe led a traditional service, with readings and songs (Morning has broken, Holy, Holy, Holy, Lord God Almighty, Joyful Joyful, we adore three (sung to the Ode to Joy theme), God that madest earth and heaven). The readings were chosen by Marilyn Brakhage in consultation with Rev. Rolfe, and all in some way or other related to Stan and his work. Chris Maddock read from Ecclesiastes 3. 1-13. Then Anton Brakhage went to the pulpit and gave a heartbreaking eulogy for his father — he seemed suddenly, that day, fully grown up, and, with incredible poise and self-awareness, he spoke beautifully for his father. At one point he said something to the effect that, even though Stan was so ill for so long and life was often difficult, that he wouldn't have traded his brief time with his father for any other 'younger and healthier' dad — that he loved his father, that he will miss him, and finally, that he wishes he had been a better son. For those who know of Anton's struggles as a young man, it was a remarkable moment, and it filled me with great hope for his future. Vaughn, who seemed to be outwardly more disengaged and internalized during the weekend, gave a very simple and humble statement of gratitude, remembrance and farewell. Both sons did their father very proud. They handled the whole weekend with remarkable maturity and thoughtfulness, from my perspective. And Marilyn Brakhage, who had the weight of the world on her shoulders for so long, was so strong, gracious, dignified and utterly devoted to seeing Stan through, hand in hand, his Passage Through, with ritual...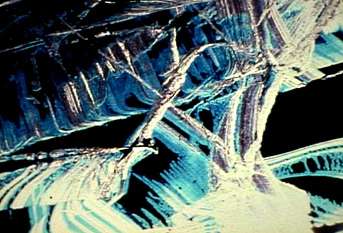 Seasons..., by Phil Solomon and Stan Brakhage
We then listened to a recording of a 6 year old Stan Brakhage, taken from an acetate that was made when he was a chorister at St. John's Episcopal Church in Denver. I had a copy of this for years, with Stan singing 'Ave Maria' so purely in his boy soprano voice, and I managed to clean it up a bit and added a subtle, spatial, church-like depth to the scratchy recording before I arrived — and it resounded throughout the church. There it was, the whole arc of his life, as young Stan reached across time and space to sing a hymn over his own casket, at life's end — we could hear, once again, his voice, that beautiful instrument, reaching backward in time, helping us, once more, through this difficult moment — it was unbearably poignant and terribly moving...
Steve Anker was then asked to read from 1 Corinthians 3. 8-15 and read with great dignity, in honor of his friend. As you know, Steve has devoted a great deal of his life championing and honoring Stan's work.
Marilyn Brakhage had asked me a few days before to give an appreciation of Stan, our friendship, and his contribution to the arts — an impossible task, as she acknowledged, but I did the best I could to speak about Stan in ways that I thought that all might recognize. I am attaching the text of this remembrance with this letter.
We all read, together, the 23rd Psalm.
Rarc Brakhage read, beautifully, with great dignity and measured phrasing, from Saint Paul's First Letter to the Church in Corinth. 1 Corinthians 13. 1-13.
...more prayers and song, led by Rev.Rolfe, and the service was over. I noted that during the entire service, the sunlight poured through the stained glass windows onto the far wall behind Stan's casket, creating a glacially moving Text of Light all throughout the service...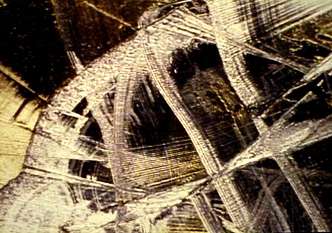 Seasons..., by Phil Solomon and Stan Brakhage
As the casket was being led out of the Church, the organist, at Marilyn's request, played a short Messiaen organ piece that he knew of; this was specifically requested because this was one of Stan's favorite composers. It was sudden, unexpected, frightening, dissonant, holy, sublime, and utterly appropriate — almost Lear-ian — like the Stan that we also knew — the fearsome and fearless iconoclast, who did not, alas, go gentle unto this good-night, but had something of a 'wrenching departure from this earth, probably because he was so strong and life loving — so this music and moment seemed, amidst the solemn and healing rituals, also true, too true...
All convened at the Brakhages' house, to talk and be with him and each other. You should know that he loved this house, and the bedroom that he was eventually confined to, with its beautiful window (Stan's Window) and the peaceful street outside (Milton Street), with his book of Victor Hugo's poetry and Tom Thompson's paintings nearby his bed. He had no regrets about leaving Boulder at the time he did. I think he sensed an urgency. He had come down from the mountains, to the foothills, then finally to an island, surrounded by waters, in another country, to rest at sea level... He wanted to make sure that his family was rooted, and would be safe and secure, so he returned Marilyn and the boys back to the island of her source, where her Garden is...he made it, across the Serious Sea, and did have, I believe, some piece of mind that he had taken care of business, that his films and legacy were in safe hands, and that his family would be...alright...in due time, and that he had, finally, as he used to say, "done his bit..."
He is still so uncannily present, here.
Oh, I miss you, Stan, and will, life-long....and feel very, very lucky that I was able to see your beautiful light, up close, and call you my friend.... Phil Solomon
---
There follows the text of the remarks that Phil Solomon read at the funeral service. Typography is as in the document he sent me. It has also appeared, more recently, in Senses of Cinema.

A Remembrance for Stan Brakhage, March 14, 2003
Impossible. It is…impossible. The headline in the local paper read: Stan Brakhage Dead at 70 but the mind simply cannot comprehend this combination and sequence of words. So perhaps they got it wrong, as they always do. Stan, I think I know the headline you might have written for yourself – something like: It's a (goddamned) Miracle that I've survived for seventy years!!
And we might have written: Stan Brakhage: wondrously, tumultuously, impossibly ALIVE for seventy years…survived by his children, his grandchildren, his great loves, and all of us who were so lucky to have been graced by the shimmering light of this giant soul of a man…
Stan, you would always end your letters with these words:
Blessings,
Stan
And all of us who are gathered in union to celebrate your life today were blessed indeed, that you shared your profound and irrepressible love of life with each of us in countless ways. The papers, as they do, offer a neat biographical summation of your life, the 400 films, the honors, and so on — but how could they write about the Stan Brakhage that each of us remembers? Indeed, in awe of your crazy fecundity, Ken Jacobs used to ask, "How many Stans are there? How is he possible?" The papers couldn't tell them, Stan, about the cosmic wonder that was your laughter, the sheer joy of your Grand Santa Claus Belly Laughs that rang throughout our homes, hallways, movie theaters and phone lines at day's end…and of course the relish with which you would tell us the latest joke making the rounds – and I, alas, was always a beat or two late on the uptake, but it was your subsequent laughter at your own joke that I would secretly wait for…better than the punch-line…One recent punch-line that particularly tickled you stays with me. "You forgot your hat!" you would say, then a lion's roar of laughter on the phone…joy…
How could they know what your years of screenings and teaching have meant to generations of students and lovers of film for whom your personal insights into the wonders of art and life would have such deep and lasting import? This past week, dozens of students have written, e-mailed and phoned with testimonials about how you changed their lives with your magical sermons, your eclectic, passionate tales of the tribe, sung with such clarity and eloquence, teaching us about what it means to be human…that Voice that is still so present in this room. You would say, "Well, I was lucky enough to have the gift of gab, so I could make a living…" Yes, we say, but …WHAT… GAB…
How could we explain to them, Stan, the glorious nature of the Brakhagean Hyperbole that was, in fact, never hyperbole, that each and every time when you exclaimed "Well, this the GREATEST pizza I've ever had!" or "that was the GREATEST movie of the last ten years!" – IT WAS TRUE for you – and when you said it again, on a later occasion, IT WAS TRUE AGAIN, each time, as if you were experiencing life anew each day – such was your inexhaustible vitality and gusto for life, a daily moveable feast, with each of us around your table…
And how could we really describe the Whitman-like expanse of your daily bear hugs, greeting us at each encounter with your powerful, gentle, HUGE embrace, a reaffirmation filled with such a soulful charge…often times, when we were falling and needed your support, your strength and spirit would lift us up, helped us through our own Fire of Waters…the assurance we felt from the softness of your gentle hands, even after having passed through millions of splices, there was always such a profound tenderness when you put your hand on ours, to let us know that it would be alright… "So, we go on…" you would say…
And we can still hear, in mind's ear, the care and delicacy with which you sang us all our "Happy Birthdays" each year, transforming that trite and tired tune into a moving psalm of celebration and renewal…
And, ah, yes, your work – the monumental gift you left behind for us, a grand testament to what it means to be truly alive here on earth, what it means to be human…a magnificent singular achievement of unfailing faith, discipline, and devotion that can now stand alongside ANY artist's great body of work, in ANY medium, in ANY time... So let it be said, that when the Muse called, and she called upon you more than most…that you simply PAID ATTENTION, as we say…daily creativity was just the most natural way of being for you, like breathing…
"All that is, is light", you oft quoted…and now it can be told that your life-long passion for receiving light NEVER diminished, to the very last…over fifty years of carving articulated scrolls of rainbowed wavelengths into the beams of white light emanating from behind us, in the dark, in your ceaseless, tireless, heroic quest for a SINCERITY OF VISION IN LIGHT ON FILM. I would like to think that you have finally achieved what you were after from the very start - that you have transcended language, transcended picture, transcended the very 'trick' of film itself, that so troubled you…I imagine you leaving this body and SHEDDING THE HUSK OF IMAGE ENTIRELY, as you move directly toward SOURCE, toward LIGHT ITSELF, becoming, finally, LIGHT ITSELF, in All Things, Everywhere at Once, a world without end, without limits…
And know, dear Stan, that our screens here, where we are, will never go dark, and your light will never be extinguished…because it lives on, in us, in our glorious communion with you, radiating like an eternal beacon that shines from our hearts, illuminates our souls, opens our eyes…because that is your final testament to us, your greatest gift…you taught us how to simply open our eyes …and see…Everything…
You said, "Art is the truth, the Whole Truth, and Nothing But the Truth" (but now the final unspoken part of that oath remains for us to ponder…)
You said, "All I ever really wanted to do was just to leave a snail's trail in the moonlight…"
And among the last words that you hushed to Marilyn:
"My life was wonderful. Life is great."
and then " I can see the river…"
And I remembered what you used to tell your children each evening, right before bedtime, that you would meet them at the rivers of the world in their dreams; tonight on the Yangtze, tomorrow on the Thames, yesterday the Liffey…
And so, my friend, I finally understand why you were so taken with the idea of 'closed-eye' vision during most of your lifetime.
Because, now, when we close our eyes, there, amidst the sparks and firings, the glints of the jeweled ineffable,
there you are,
just across the river,
along the glistening snail's trail in our moonlight,
always,
awash with light,
in the brilliant domain of aura,
forever shining,
luminous,
with love…
---
Stan Brakhage links page
Stan Brakhage stills page
---
Brakhage links page
---
Home Film My Art Art Other: (Travel, Rants, Obits) Links About Contact